With more than two months to go, the 2017 World Executive Search Congress (London, 9-10 October) has already attracted many delegates for 21 countries and 4 continents, with confirmed bookings from the following countries:
Australia, Austria, Belgium, Denmark, Finland, France, Germany, India, Ireland, Netherlands, Philippines, Poland, Portugal, Slovakia, South Africa, Spain, Sweden, Switzerland, Turkey, UK and USA.
You can still book at "early bird" reduced rates only today - tomorrow, this offer will expire. Don't miss out and book today for 2 days of strategic content and international networking!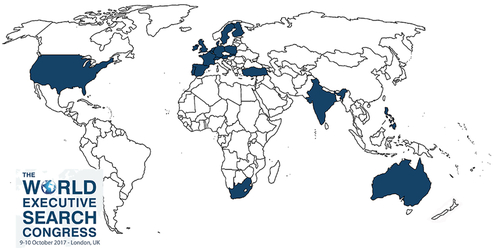 unknown

x

500
More posts by Yann Le Leyour
Recent posts from Dillistone - Thought Leadership